Antique Timber Wall Cladding
Stylish, Unique & Reclaimed.
Transform your home, restaurant or bar today with our gorgeous reclaimed timber boards. This rustic antique wall cladding technique is a great design for the walls of your property. Whether it is commercial or residential, watch your space dramatically change! 
Our boards are individually up-cycled and ethically sourced to ensure your room is nothing but spectacular. With various lengths, widths and colours to choose from! You are free to play with the design, mismatching board sizes and shades should you wish to!
Interested? Why not browse our antique timber flooring today? Alternatively, you can drop us a message if there's a specific finish you're looking for. We'll try our best to source it for you!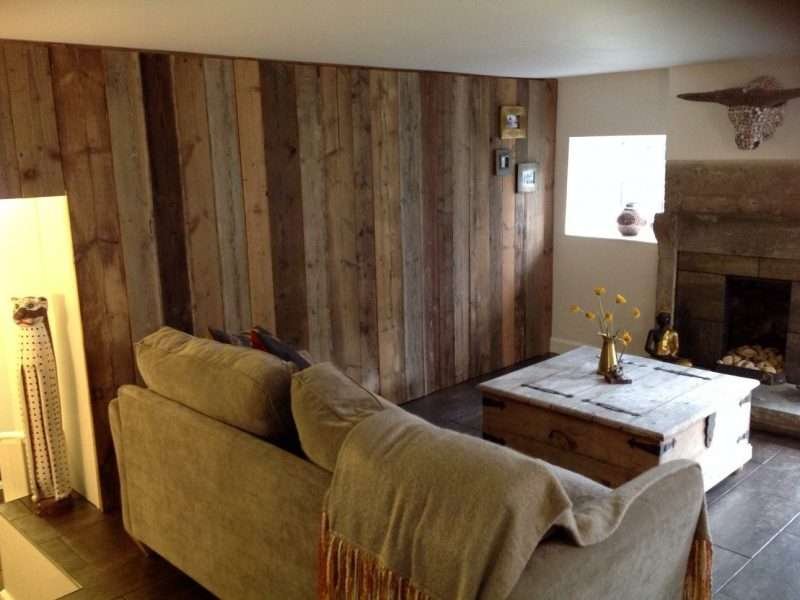 Are the walls in your rooms currently cold and bare? Stand out from the crowd with a totally bespoke design that is unique to you. Watch as we add warmth to the room with beautifully sanded timber, no matter your style preference, we will outperform your expectations, and restore the character that was once missing.
All of our timber wall cladding is sanded down and ready to use. We can also oil and seal the boards for you should you prefer a smooth finish. 
Get in touch with our friendly team today. Let us help you achieve your dream interiors. We'd be happy to talk you through your options.