How To Clean Antique Floorboards
Reclaimed Floorboards For Your Home
Beautiful Wooden Flooring
Reclaimed wood is beautifully weathered, unique and makes incredible flooring, but it can be difficult to know the best way to take care of it. Having clean antique flooring can really brighten up your home. But knowing how to clean your floorboards properly, without causing any damage, is one of the difficult parts of owning antique wooden floorboards.
Cleaning your antique flooring can be split into two main sections, prevention and cleaning. Prevention is removing anything from the surface of the floorboards that could harm or scratch the surface before you begin cleaning.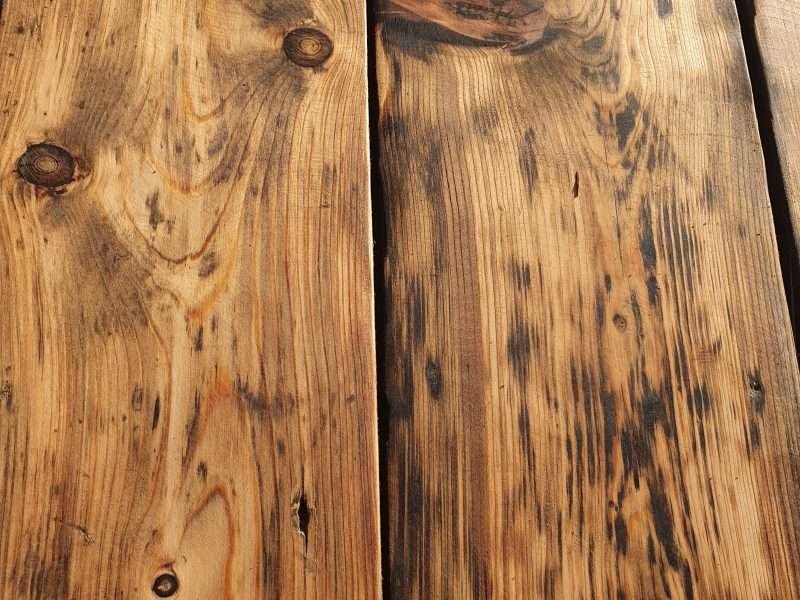 Feel free to get in touch with our team if you have any questions regarding our products and services.
How To Clean Antique Flooring
Sweep the floorboards with a soft bristle brush to remove any dirt, sand or grit that may be on the surface. If you choose to use a vacuum make sure the attachment won't scratch the surface either.
For furniture that sits directly on the floor, you should use floor protectors on the bottom of the furniture legs to prevent scratching or denting.
Place doormats at every entrance of your home to limit the amount of dirt and grit that gets transmitted onto your antique flooring to minimise the chance of scratches.
Spillages. When something is spilt directly onto your wooden floorboards make sure you wipe it up as soon as possible to prevent stains from developing. 
When mopping your reclaimed antique flooring make sure you don't use too much water as this can absorb into the wood and cause it to warp and split. A good practice when mopping is to have one damp mop and one dry mop to dry the area as you go to prevent absorption.
These practices should hopefully allow you to have beautifully clean antique flooring. If you are currently looking to purchase reclaimed antique floorboards make sure you have a look at our collection.