What Is Pitch Pine Wooden Flooring?
Pitch pine flooring is very much appreciated and valued for its distinctive grain, durability and rich colours and was often used throughout most Victorian houses. It is now mostly used for decorative beans, heavy constructional work or shipbuilding. Pitch pine wood has dark resinous lines throughout the timber and is a much harder-wearing timber than pine. Our range of pitch pine floorboards has the strength to rival oak with a heavy heart concentration, tight grain and rich colour.
Pitch pine flooring is a good choice for those that want look after their floorboards and are looking to keep them for a lifetime. Over time, the floorboards may become paler and lose their colour, however, a layer of clear wood finishers such as oil or varnish will bring those warm, rich and golden streaks straight back through.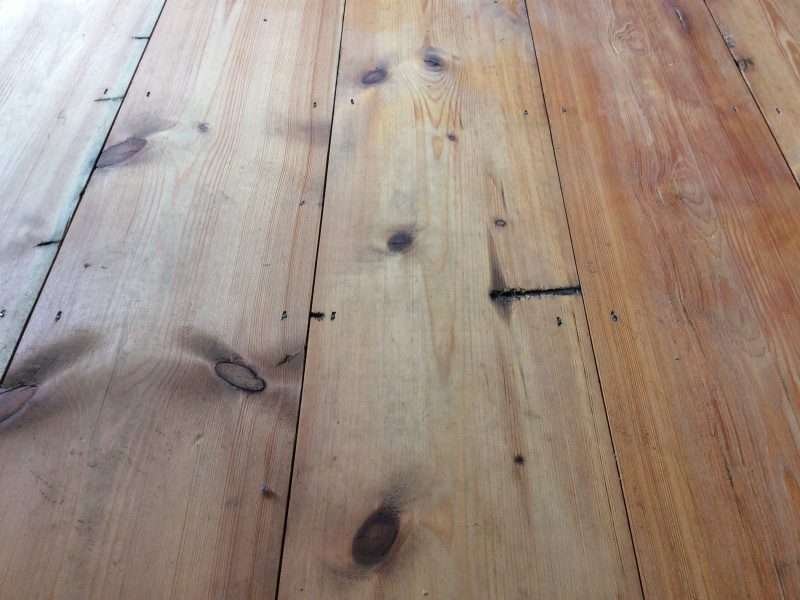 Interested In Reclaimed Pitch Pine Floorboards For Your Home?
Take a closer look at our range of products to find out more information.
Our Pitch Pine Floorboards
Reclaimed Antique Flooring and its dedicated craftsmen have been providing quality wooden floorboards and cladding to its customers for over 25 years. We understand the difference reclaimed wooden flooring can make to a home and the unmatched amount of character and aesthetic it brings. We believe that each and every floorboard should be repurposed to a specific standard, ready for installation by homeowners. We aim to only provide the very best timber and religiously check each floorboard to ensure no defects or faults.
At Reclaimed Antique Flooring we currently provide two types of Pitch Pine floorboards which are both sanded and ready to go. Our Reclaimed Pitch Pine Floorboards are cut from reclaimed bulk beams and planed to a standard thickness of 20mm. This floorboard creates a rich, rustic look with a little touch of character.
To find out more information about our unique pitch pine floorboards, get in contact with a member of our team who will be able to guide you to floorboards that suit you.