Antique pitch pine is known for its heavy heart concentration, tight grain, and rich colour. A gorgeous floorboard with the strength to rival oak!
Sourced from reclaimed bulk beams, the pitch pine is planed down to a 20mm thickness and cut into various random lengths to add authenticity when laid. Widths range from 140mm to 285mm, giving you the freedom to decide for yourself the desired width of boards.
Lift the atmosphere of your room by adding warmth, style, and brightening at the same time with antique pitch pine.
All of our reclaimed floorboards are sanded down and ready to lay straight away. Visit our website to view our full collection.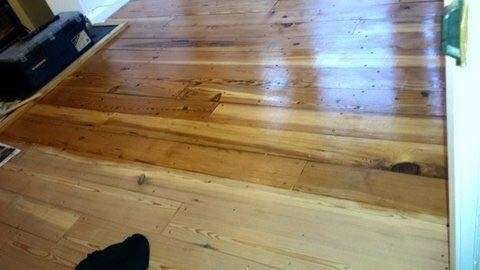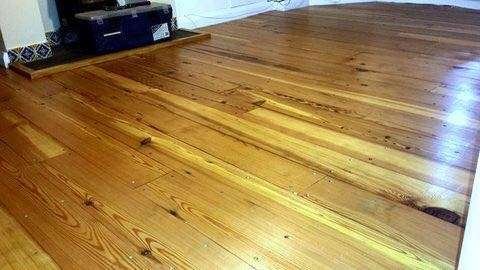 When you reclaim wood it means less pollution! The lumber from reclaimed sources has already been treated in the past so it doesn't have to be treated again.
Our aim is to provide all of our customers with top quality floorboards without the harsh side affects such as releasing more chemicals into the environment. In turn we help to protect UK soil and wildlife by reusing and recycling wood with potential, just like this antique pitch pine.