reclaimed wall cladding For Your Home
We're all looking for that perfect statement piece for our home, whether it is an amazing light shade or rustic reclaimed wall cladding. 
Our technicians have spent their lives sourcing and restoring truly unique wooden floorboards. After they have found the perfect boards, we restore them back to their full glory.
Every board we collect has been up-cycled and sourced ethically. This way, you know that your new wall feature has come from the right places.
Our unique reclaimed wood cladding is sure to be the ideal conversation started for your home. View our full collection today to find your next home renovation masterpiece.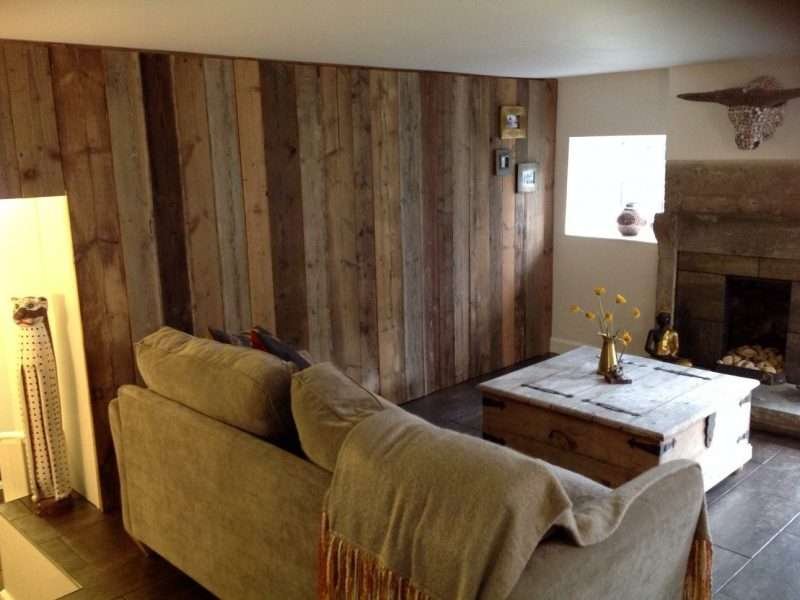 Our Restoration Process...
Our restoration process has been long-perfected. It is guaranteed to make sure your new bespoke wall cladding lasts as long as you need, maintaining its refined, rustic feel. 
We go to buildings that have been long-forgotten to find you the best reclaimed floorboards. After this, we treat and restore our floorboards, making sure any errors are expertly buffed away.
Simply choose the length you need, and sit back to admire your new rustic wall cladding. We're sure that they'll add just the character you're looking for.
If bespoke reclaimed wall cladding is what you need to add that extra spark to your home, you have come to the right place. Browse our full collection below: