Reclaimed Antique Flooring & Cladding
For the best in quality reclaimed timber for both flooring and wall cladding, Reclaimed Antique Flooring have been supplying the UK and Yorkshire for over 20 years. With a wide range of quality boards available, we're sure we have something to suit your tastes.
Sourced and up-cycled organically to ensure all of our boards retain their unique character, our sustainable reclamation process makes sure that your cladding will be in perfect condition when it comes to laying and fitting in your home.
Browse our online collection to view the latest quality bespoke timber wall cladding we have in stock. Alternatively, feel free to get in touch with us for more information, or if there's a specific finish you'd like and can't find in our store. We'll do our best to source it for you.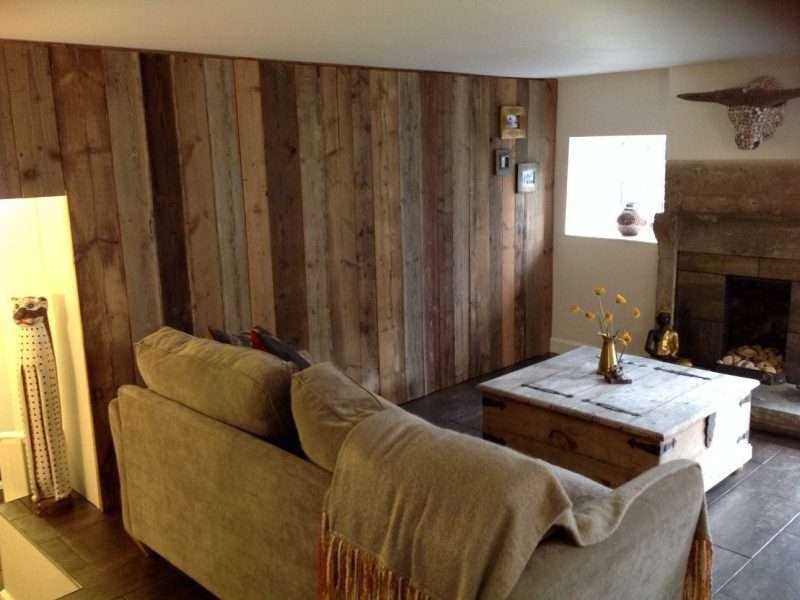 Great care goes into each stage of the creation of your bespoke wall cladding. Firstly, the wood is sourced from a number of locations across the UK and brought to our specialist reclamation yard in Yorkshire, where it is checked for any defects before treatment.
Once at the yard, the wood is treated with various different finishes to ensure the boards keep their character, but retain their toughness and strength. Any defects are ironed out or simply to discarded, and we're left with the fantastic boards, sanded and ready to lay in your property.
If you're looking for something truly bespoke, you're in good hands with Reclaimed Antique Flooring. Explore our wide range of wall cladding and reclaimed flooring by following the link below: