Why You Need Timber Wall Cladding
Reclaimed Floorboards For Your Home
Why Do You Need Timber Wall Cladding?
No other finish can give you a room with impeccable rustic appeal than installing timber wall cladding. This is because this type of wall finish embodies a floor-to-ceiling collage of visually attractive and repeating patterns of the natural wood grain. 
The remarkable versatility of timber cladding allows you to use this finishing in either new or renovation building projects. You can also use this wall finish in both residential and commercial applications.
There's more. Here's the wide array of benefits that this type of wall cladding offers to users. Read on to discover irrefutable reasons why you need timber wall cladding for your house or business.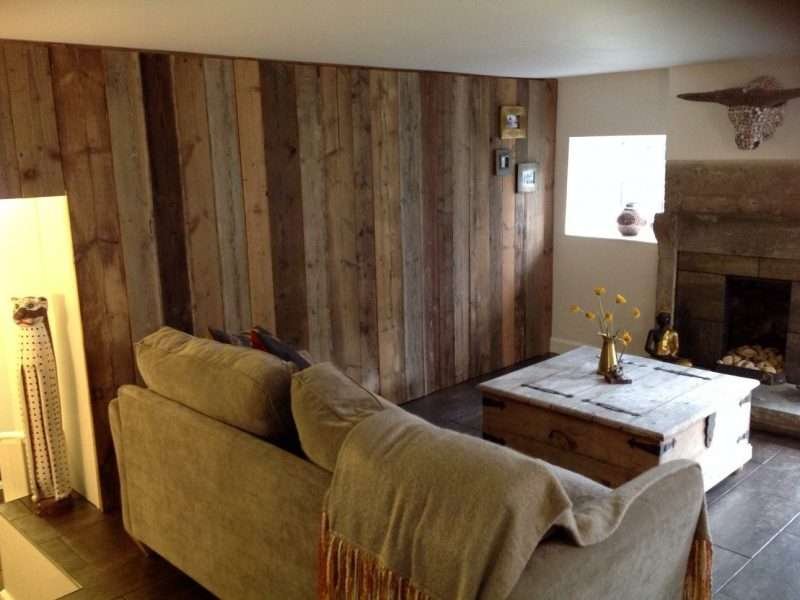 Feel free to get in touch with our team if you have any questions regarding our products and services.
The Practical Benefits of Timber Wall Cladding
The array of practical benefits that wall cladding might bring as an interior or exterior wall finish for your home include:
1. Strong, Lightweight, and Long-Lasting
Timber wall cladding typically comes from three common soft-wood tree species, i.e., cedar, pine, or spruce. As a result, the timber you use for cladding your walls is lightweight with high structural strength. 
Consequently, installing timber cladding inadvertently boosts the weight-bearing capacity of your walls without incurring any additional cost. Furthermore, the fire and pest resistance of chemically-treated timber translates to an exceptionally long service life for your wall cladding.
2. Customisable
You can customize the entire finish from beginning to end, i.e., from how you source timber to the actual installation of cladding. In addition to the previously mentioned soft-wood species, you can choose timber from hardwood tree varieties such as white oak, chestnut, cumaru, garapu, and others.
You can also choose from a variety of profile styles and arrangements. Popular cladding profiles you can utilize in your residential or commercial project include tongue-and-groove, rectangular, feather-edge, shiplap, and parallelogram.